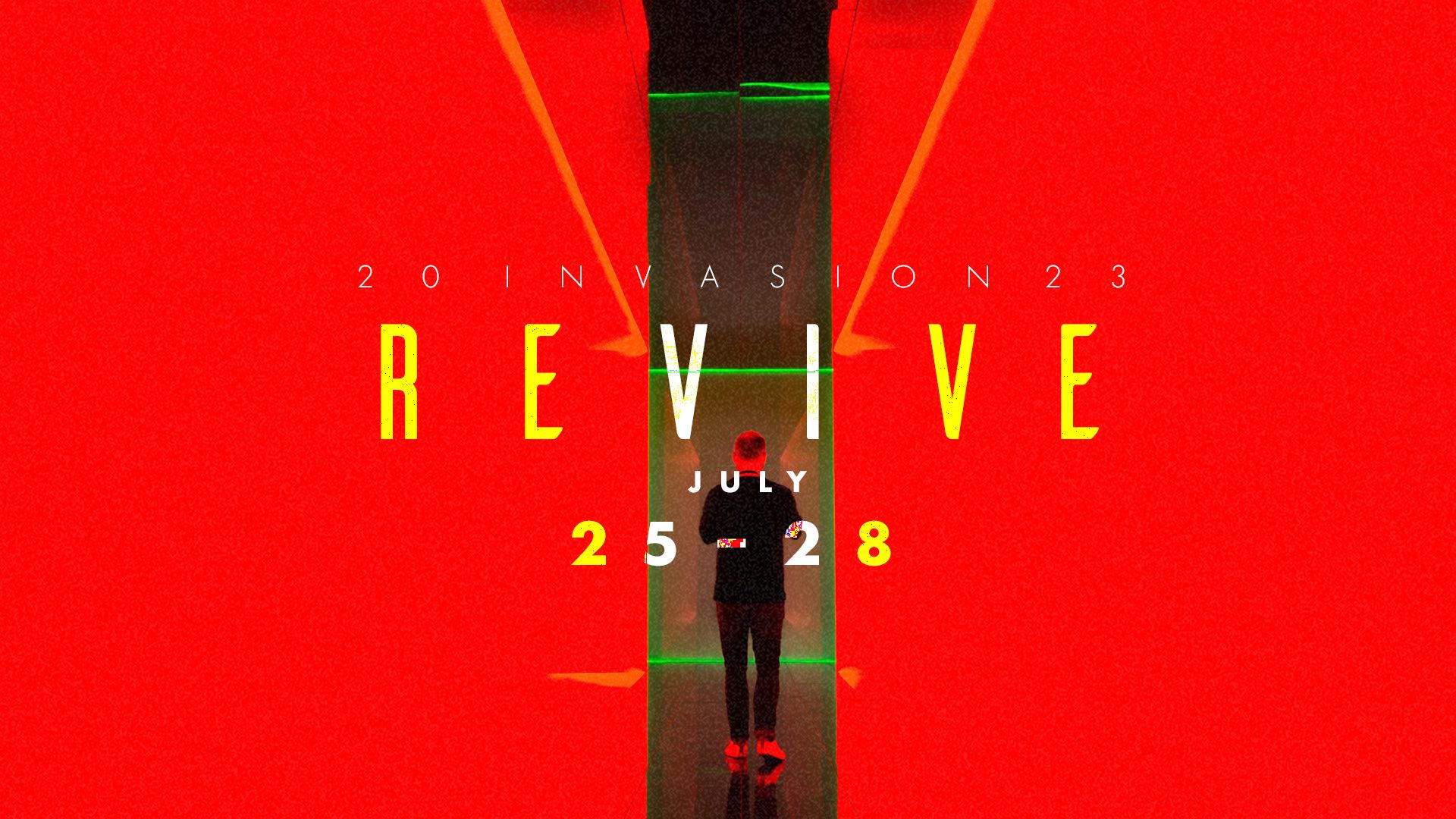 This Is Invasion.

You can't explain it, you just have to experience it.

Dance like no one is watching.
Are you dressed for Invasion this year? Have your Invasion t-shirt (and other swag) shipped right to your door!
Before coming to Invasion I had a hard time staying hot for God. Now I am on fire for God for real!
VD, Age 17
I discovered that Jesus has forgiven me of my sins and made me free. It felt like the world's pressures were lifted off my shoulders. Amazing!
SS, Age 14
God revolutionized my spirit! It was all His perfect timing. His spirit moved in my life so drastically and our youth's too!
TP, Youth Leader
Through attending Invasion God delivered me of depression. I gave my life to Christ that very night and I have never been happier.
FH, Age 13
Invasion is a totally different experience encouraging those kids to press into God. My thirst and hunger for God is never ending! Thank you for initiating the change in my life!
CM, Age 15
We must go and take a move of the Spirit, and we must send Josh and his team to challenge and reach young people—both in the world and in the local church.
As you can imagine, buses are not cheap. For now, we're looking at a bus for $365,000. It was originally listed for $429,000, so we thank God for that significant discount to our ministry. We have $75,000 in hand and a signed purchase agreement. This bus is good enough and new enough to last us for several years, if the Lord tarries.
We have $75,000 of $365,000 needed!

21%

21%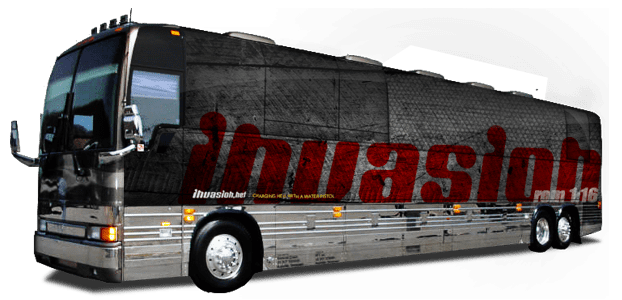 Help us take the Invasion Experience on the road! Click the button below to give to the Invasion Bus Project. Remember to put "Bus Project" in the memo!
The average hours of sleep per night you'll get at invasion this year.
The average number of lifelong friends you'll gain each conference.
The number of teams that take home the champion trophy.
If you have questions or comments, get in touch with us.
Our team is standing by, ready to help you with questions about the conference, the ministry, and the mission.
Invasion Youth Ministries
2010 N. Stark Rd.
Midland, MI 48642
(989) 832-7547
information@invasion.net